More than 30 art works from the collection of the Foundation are presented at the exhibition "Forms and methods. Selected art works from Stella Art Foundation». It opened on July 16 at the State Centre of Contemporary Art (Arsenal) in Nizhny Novgorod. In 2020 the Centre was affiliated with the Pushkin State Museum of Fine Arts in the Volgo-Vyatsky region.

The exhibition marks the 25th anniversary of the Arsenal Centre and the Foundation is honoured to have it's collection chosen for the occasion.

«Our collaboration with the Arsenal Centre goes on for quite a few years and every time our creative dialogue adds a new detail to the contemporary Russian art», says Foundation Director Alexander Rytov.
The exhibition opening was attended by Director of the Pushkin State Museum of Fine Arts Marina Loshak, Director of the Central Museum of old Russian art. Andrei Rublev Mikhail Mindlin among other prominent members of museum community.

The works of well-known artists of contemporary art, such as Nikita Alekseev, Elena Elagina, Vladislav Efimov, Alyona Kirtzova, Igor Makarevich, Andrey Monastyrsky and Alexey Pankin give an insight into the history of the Soviet unofficial and the contemporary Russian art. The works embrace the period of 40 years, from 1980 to 2020. Here reality and imagination are engaged in a dialogue, the art language is analysed as a form of describing reality.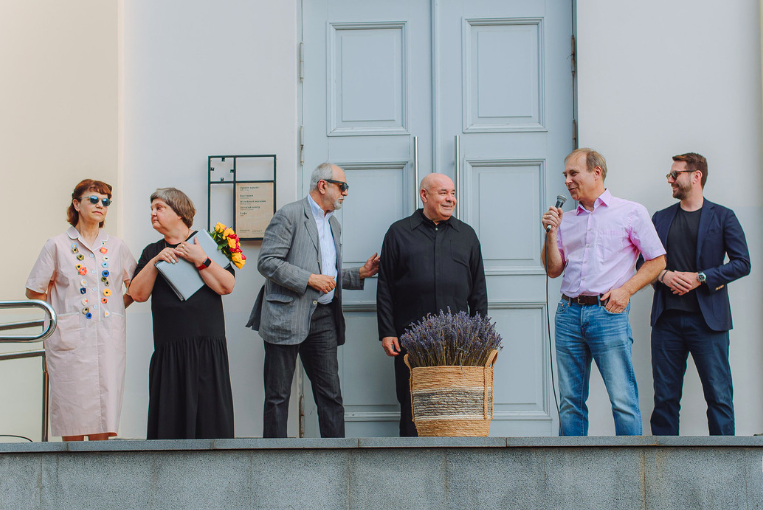 The Arsenal Centre is the most important institution of contemporary art in this country and its artistic principles are close to those of the Foundation. Alexander Rytov says that «Forms and methods» at the Arsenal Centre is the beginning of a new regional program of Stella Art Foundation targeted at different Russian regions.
A remarkable beginning, indeed!
Images: Aleksandr Merzlyakov, Kirill Yarushin